STF#8 - 2023: Workshops
Collaborative Design in the Industrial Metaverse: An introduction to NVIDIA Omniverse
Monday April 24, 2023
From 09:00 to 13:00
University of Westminster (Marylebone Campus, London NW1 5LS)
Delivered by NVIDIA & Rhino Developers, McNeel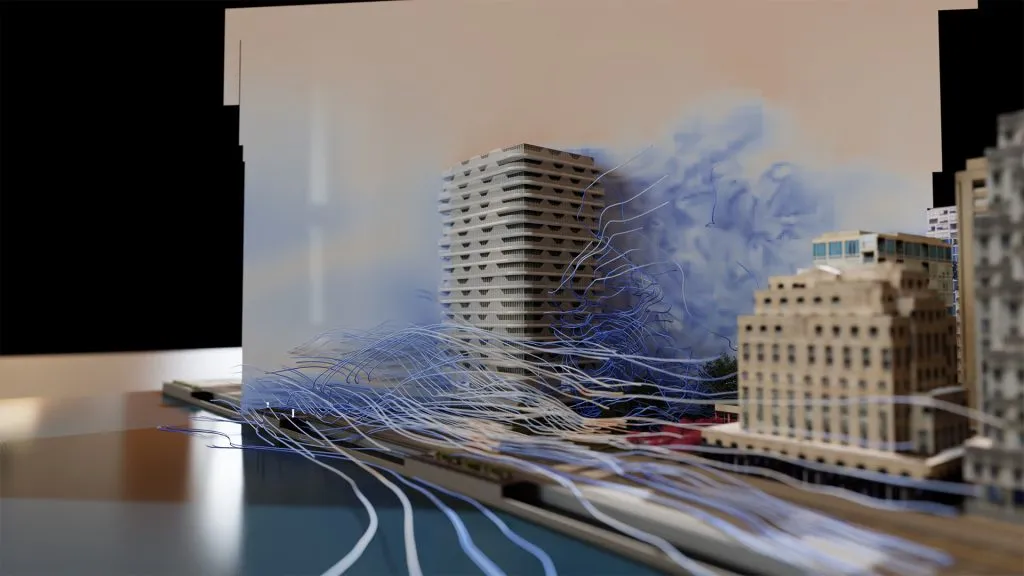 As the field of architecture and engineering continues to evolve, there is an increasing need for powerful and flexible tools that can help designers create, visualize, and communicate their designs in a collaborative and efficient manner.

NVIDIA Omniverse is an extendible platform that uses open formats and provides designers with an immersive and collaborative environment to create, simulate, and visualize their designs.
Learning Objectives:
In this course, you will learn how to use NVIDIA Omniverse to create designs and simulations, collaborate with other designers and stakeholders, and create stunning visualizations of your designs, in real-time. We will also cover some of the foundations of Omniverse, such as USD, an open-source data storage system, and MDL, an open-source material definition.
Requirements:
Any attendee should have a base knowledge of design applications, such as Rhino and Grasshopper, Revit and SketchUp, as examples.
Each attendee should bring their own laptop. We will provide a VM for each attendee with all required applications installed.
Cobus Bothma is a Design platform Specialist for Omniverse. Cobus is a dynamic technologist and product manager working on NVIDIA Omniverse with a passion for innovation in the architecture, engineering, and construction (AEC) industry. With a background in Product design, Architectural design, and visualisation, Cobus brings a unique perspective to the AEC space, leveraging cutting-edge technologies like artificial intelligence and real-time rendering to drive transformative change in the industry. As a product manager, he is skilled at identifying emerging trends and translating them into powerful, user-friendly tools that help architects, engineers, builders, and operators create and manage better, more sustainable designs. Before NVIDIA, he was the Director of Applied Research at a global architectural firm. His work included the design of large-scale architectural projects, developing design functions, and progressing technology adoption to advance the design and construction process.
Andy Payne – McNeel. Andy is an architect and software developer at McNeel whose work focuses on Rhino.Compute and Grasshopper.